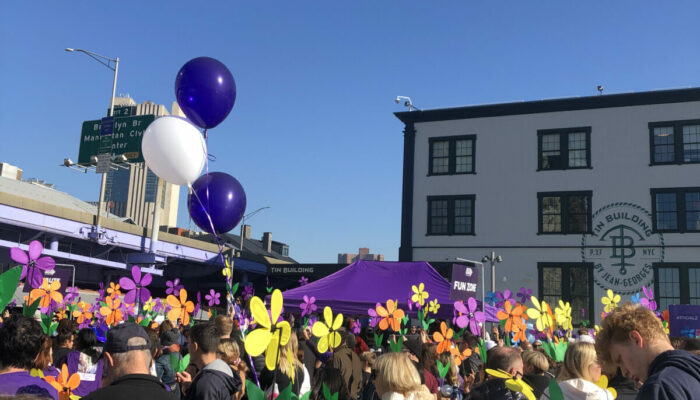 Last month, the Isaac Health team had the pleasure of attending and walking in the Walk to End Alzheimer's in Manhattan. It was a beautiful day, and we were so happy to be able to meet and talk with so many families affected by this disease. Caregivers, patients, and loved ones all came together to raise money and awareness for Alzheimer's research. We were so inspired by everyone there, and we're already looking forward to next year's walk! 
But why is it important to participate in these types of events? Why is it essential to join the fight against Alzheimer's? 
There are currently over 5 million Americans living with Alzheimer's disease, and that number is only expected to rise in the coming years. As the population ages, we are seeing a sharp increase in the number of people being diagnosed with Alzheimer's and other forms of dementia. And with no cure currently available, it's more important than ever that we do everything we can to support patients and caregivers. 
Events like the Walk to End Alzheimer's are crucial in the fight against this disease. They help raise both money and awareness for the cause. The more people who are aware of Alzheimer's and its effects, the more likely we are to see breakthroughs in research and treatments. And of course, the more money we can raise for research, the closer we get to finding a cure. 
If you have been touched by Alzheimer's disease in any way—if you are a patient, caregiver, family member, or friend—consider joining us at the next walk in your area. Find your local chapter here. By working together, we can raise awareness and fund research initiatives that could one day lead to a cure for this debilitating illness.