What Happens when you Book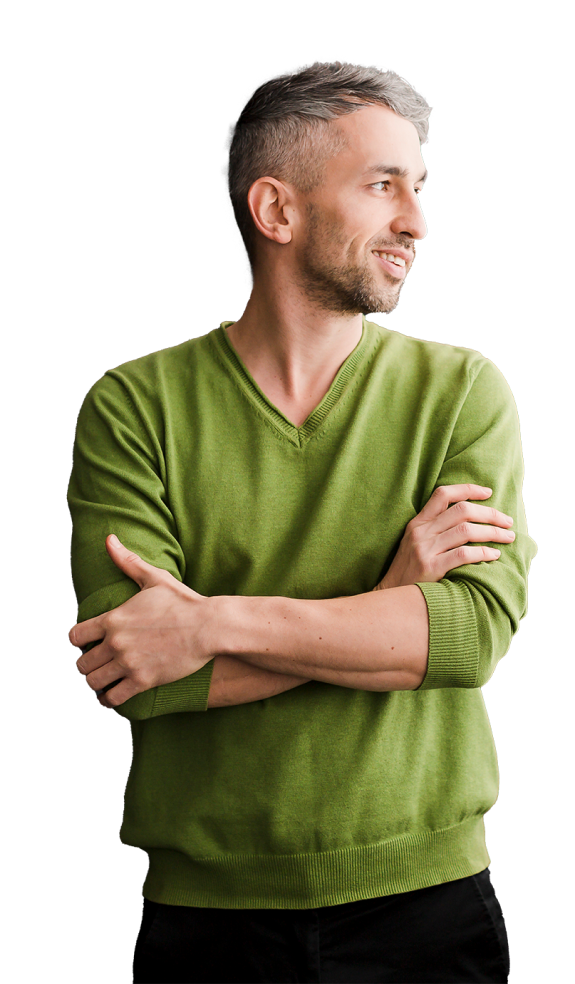 The Isaac Health and Memory Training Program
Around 40% of dementia cases may be prevented or delayed?
Targeted cognitive training can have a significant impact on memory and thinking 10 years down the line?
1 in 3 older adults will develop dementia during their life?
18% of cases are still preventable in later life
The risk factors of Dementia
of dementia cases are potentially preventable by addressing risk factors
are still preventable in later life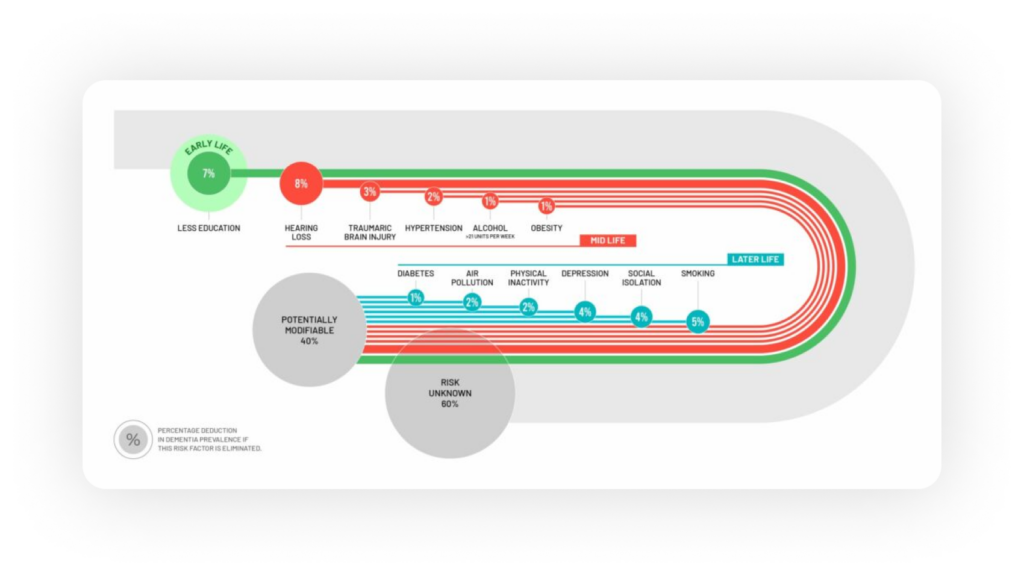 Cognitive training is effective
The ACTIVE study and other research have concluded that cognitive and memory training has a significant long term impact on improving cognition and activities of daily living. In the ACTIVE study, 10 sessions of memory, reasoning or speed training were administered. The impact on cognition and activities of daily living was significant even 10 years later (with boosters). The Isaac Health brain health and memory training program is based on the ACTIVE study protocol, enhanced with additional knowledge gained since.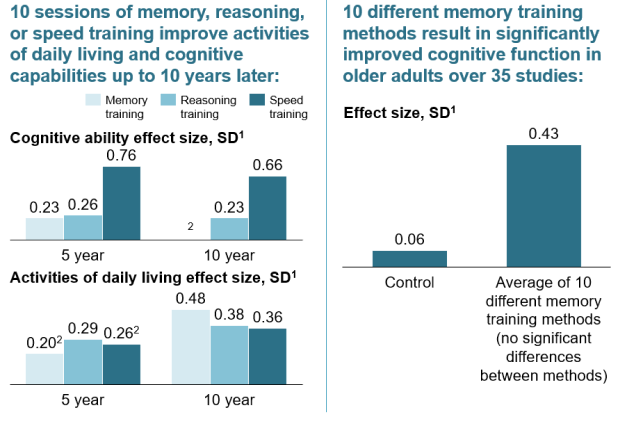 Sources: https://pubmed.ncbi.nlm.nih.gov/17179457/, https://www.ncbi.nlm.nih.gov/pmc/articles/PMC4055506/;https://www.tandfonline.com/doi/abs/10.1080/13607863.2012.667783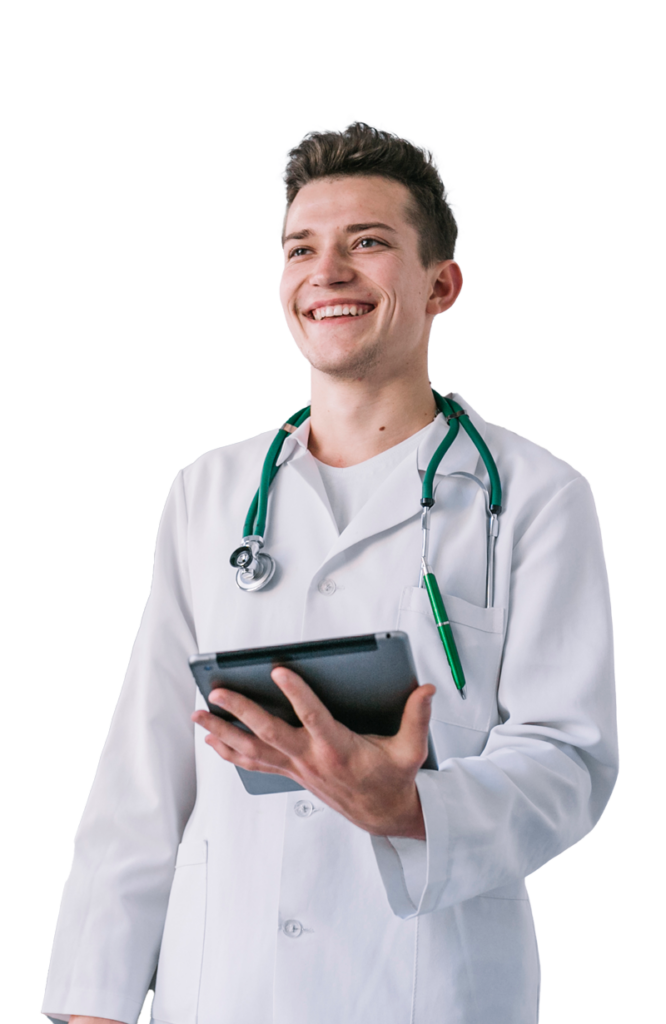 Diagnosing dementia can be difficult because it requires many tests and expert medical advice. To diagnose the type of dementia, a doctor looks for patterns of lost skills and abilities. New tests can help doctors better diagnose Alzheimer's and other types of dementia.
It's important to diagnose dementia early so doctors can treat any reversible issues and monitor the patient's condition.
There is no one test to diagnose dementia, so doctors often perform several tests to find the problem. At Isaac Health, we use a set of simple steps to diagnose dementia.

Cognitive and Neuropsychological Tests
We will evaluate your thinking ability. A number of tests measure thinking skills, such as memory, orientation, reasoning and judgment, language skills, and attention. A mental health professional can determine whether depression or another mental health condition is contributing to your symptoms.

Neurological evaluation
Doctors evaluate your memory, language, visual perception, attention, problem-solving, movement, senses, balance, reflexes and other areas.

Brain scans and laboratory tests
CT or MRI. These scans can check for evidence of stroke or bleeding or tumor or hydrocephalus.PET scans. These can show patterns of brain activity and whether the amyloid or tau protein, hallmarks of Alzheimer's disease, have been deposited in the brain.Simple blood tests can detect physical problems that can affect brain function, such as vitamin B-12 deficiency or an underactive thyroid gland. Sometimes the spinal fluid is examined for infection, inflammation or markers of some degenerative diseases.

Diagnosis and treatment planning
Your doctor will discuss your diagnosis with you, as well as the best treatment options available. See our page on treatment for what some potential options may include.
Different Forms Of Dementia
Dementia is an umbrella terms for different conditions affecting the brain and thinking function. There are many different forms of dementia. Here is an overview of some of the most common forms: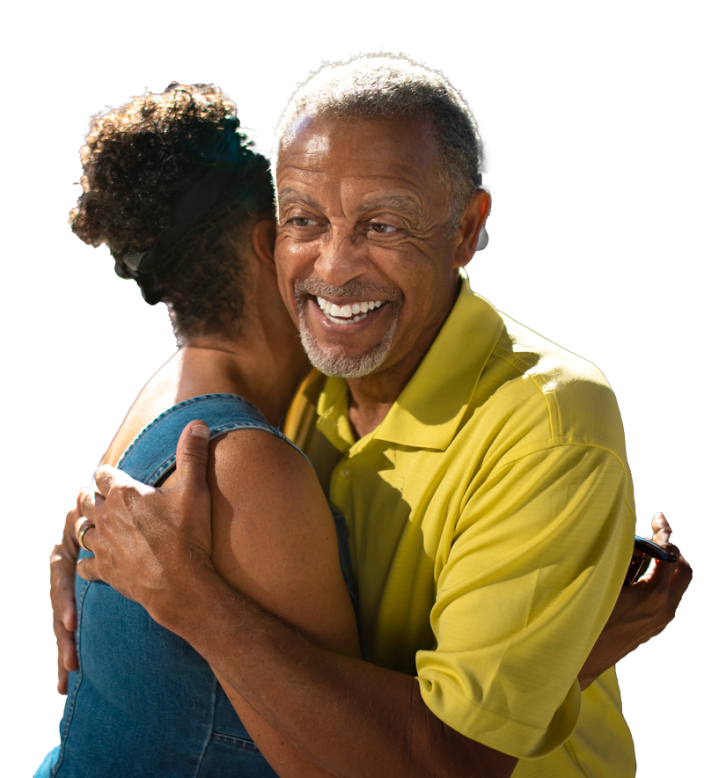 Although there is no cure for dementia, there are treatments available to reduce symptoms and slow cognitive decline. Brain health experts can provide coordinated care to improve overall brain health.
The goal of treatment is to delay cognitive decline and improve quality of life. This is especially important in cases of Alzheimer's disease where delaying the onset by just five years can reduce the risk of getting it by 50%.