For Payors and Health Systems
Isaac Health partners with Medicare Advantage plans and risk-bearing health systems to offer population screening, diagnosis, and dementia care for populations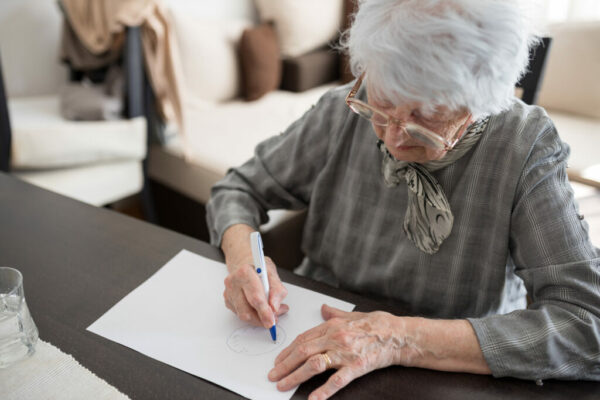 What most dementia care looks like today
What dementia care looks like with Isaac — a full-service telehealth memory clinic
Benefits to ACOs and Medicare Plans
Improve financial experience:
Improve member and family experience:
Evidence for clinical effectiveness
Time period over which ADAS-Cog 11 scores improve or remain steady with medications approved to treat Alzheimer disease (donepezil, galantamine, rivastigmine, and memantine) (meta-analysis of 224 studies)
US Preventive Services Task Force Recommendation Statement 20201
Proportion of participants in cognitive therapy that experienced at least one level of improvement.
American Speech-Language-Hearing Association National Outcomes Measurement Association 2019 2
Time period over which psychoeducation interventions for caregivers resulted in a benefit for caregiver burden
US Preventive Services Task Force Recommendation Statement 2020 1
1: JAMA. 2020;323(8):764-785. doi:10.1001/jama.2019.22258
2: Adults in Healthcare – Outpatient 2019 (p. 36), see also AAN guideline published in Neurology. 2018;90:1-10. doi:10.1212/WNL.0000000000004826
Generally requires ~1 month preparation.
Time for review of outcomes
After 6 months
Key outcome metrics are:
Clinical: Observed vs. expected trajectory of clinical outcomes
Operational: Change in % with dementia diagnosis, PCP-to-Specialist time
Financial: Observed vs. expected cost of care trajectory (DiD)
e.g., Whole at-risk population or a subset of counties
Reimbursement for diagnosis or treatment / management
Either: FFS CMS rates
OR: Bundled payment with risk-sharing (full rate sheet can be provided)
Interested in connecting with us?
Book a time to connect with us to discuss how Isaac Health can support you